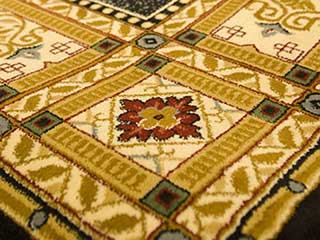 Steps to Clean Silk and Oriental Carpets
Unlike common commercial and residential carpets, silk rugs need special care as they are expensive and the team at Carpet Cleaning Agoura Hills recommend that it's best done carefully. Each rug has a unique weave, texture, fiber and dye and at times they are passed down from one generation to the next and hence longevity is the key. The steps outlined below should be followed one by one to ensure that the carpet is cleaned and restored.
First, the rug should be inspected extensively for any wear and tear, stain, discoloration and odor. It's not just about cleaning but restoring the entire piece so that it will last a long time. Heavily soiled rugs need special care and the cost of cleaning them may be slightly higher.
The pre-treatment phase begins as soon as the rug is air washed using compressed air as plain vacuuming will not do. Stains are treated using superior spotting solutions and deeply soiled areas are pre cleaned too.
Further silk or oriental rugs are subject to advanced cleaning processes that include removal or extraction of soil and other particles. This is followed by a thorough rinse which ensures that the cleaning solutions and dirt are completely removed.
Restoration is an important aspect of this type of rug cleaning as the materials used in them are delicate in nature and a high degree of care and grooming tools are essential to preserve these hand woven treasures.
The rugs are allowed to dry for less than 24 hours in a climate controlled room.
The final inspection calls for an in-depth check and assessment to make sure that the carpet is cleaned thoroughly. Some of the above steps are repeated, if necessary.
Following these steps is the key as this will guarantee that the carpet looks bright and spectacular as if it was new and that it would last a long time.