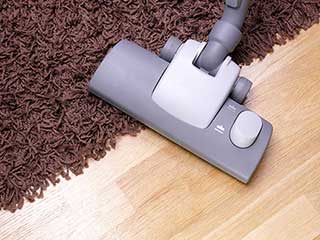 Homeowners looking to beautify the appearance of their home and rid their home of allergens will have their carpets cleaned on a regular basis. Cleaning indoor carpeting can be done using a few different methods. Once cleaned, a home becomes more visually pleasing and healthier and the carpeting will last longer.
How Long Does It Take?
Typically, professional carpet cleaning will take 20 to 30 minutes to complete one room. The time can vary due to how soiled a carpet is and the need for spot removal. Also, the amount and size of furniture in a room can add to the time it takes to finish a room. A room with several large pieces of furniture will take longer than one without.
Who Moves The Furniture?
Just about every carpet cleaning company will factor in the moving of furniture into their overall cost. Normally, workers in the industry are trained in the moving of large pieces of furniture like couches and tables. Many carpet cleaning services recommend that very large items like pianos, waterbeds, or large armoires not be moved. When having a home professionally cleaned, items on top of furniture should be cleared away by the homeowner.
How Long Does It Take To Dry?
Drying is affected by several factors including temperature, humidity, and air flow. Rooms may take anywhere from eight to 24 hours to dry completely. Homeowners can accelerate the process by using fans or even their air conditioning or heating system to help with drying. Walking on a cleaned carpet is permitted as soon as the cleaning is finished. The carpeting will be wet, though, and it is recommended that street shoes not be worn so as not to re-soil it.
What Cleaning Methods Are Used?
There are several methods of carpet cleaning but all fall into one of two categories, wet or dry. Dry cleaning is somewhat misleading as water is still used in the process. A common dry method called encapsulation uses a cleaning product that is sprayed directly onto the carpeting. The cleaner is then wiped away using a rotary-type floor machine. The most popular method of wet cleaning, and the best carpet cleaning, is done by using steam. It is also known as hot water extraction. A truck-mounted extraction unit is the preferred method when it comes to steam cleaning.
How Often Should Carpets Be Cleaned?
Households will vary on how often carpet cleaning should occur. A general rule would be to have all indoor carpeting cleaned once per year. The frequency of cleaning would depend on factors like how many occupants live in the house and the usage of the carpets in the various rooms. At a minimum, though, carpet maintenance should be done once a year.