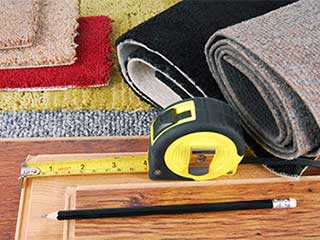 Carpets look really amazing especially when kept clean all the time. We at Carpet Cleaning Agoura Hills provide the best services possible to ensure that your rugs look perfect especially after a long time of use. Our professional services will give you the assurance that whatever it is that your carpet has gone through, it will look new again.
The reason why our services are among the best you can ever find is because we have the most hard working staff, as well as the best cleaning equipment. Before we send our staff to work at your house, we first check their ability to deal with the toughest carpet maintenance procedures. We also double check our cleaning equipment every now and then to ensure that it works well.
Carpet Cleaning Agoura Hills Has Over 10-Years of Experience
There were several other companies that started their business together with us. Only a few companies survived and we are proud to say that we are one of them. We have also recently opened a 24/7 emergency cleaning service. We make sure that our staff will be there right away to provide you with the services that you deserve. This is true especially if you have guests over and you haven't got enough time to do the cleaning.
In short, our company is simply the best, so there is no need for you to look further. We are proud to say that we have provided services to many houses and commercial establishments in the area. If you are interested in the services that we offer, make sure that you give us a call and Carpet Cleaning Agoura Hills will be there at your service. You can also find us on Facebook!
Carpet Cleaning Agoura Hills offers comprehensive and thorough cleaning services for residential and commercial carpets and upholstery that can't be beaten in price or quality. Leave it to us to remove dirt, mold and debris from your rugs with deep fiber cleaning that will leave your carpets looking like new. We also offer water extraction and restoration for carpets that need it, as well as professional assistance with pet hair and odor removal for rugs and upholstery in commercial or residential settings. So give us a call today to find out more on how we can help you.